Advanced Laser Printing Services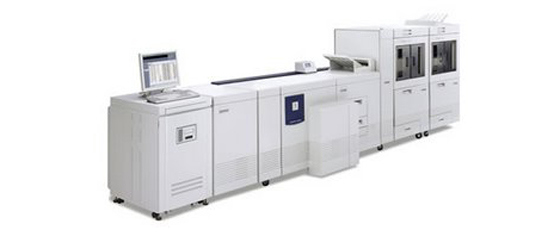 AFTS Laser Printing Services are provided for those who need more than just laser printing. In addition to "standard" laser printing, there are other features available that make AFTS stand out from the rest:
Full access to Commercial Address Processing Services, before the piece is printed.
Full color laser printing available for letter and legal size documents. Variable data and static text and images can be printed right alongside your eye catching color design all in one pass!
Plain paper or custom forms. We can even help you design your form for printing.
In-house forms design, either laser forms or ink. We can also obtain the custom forms and envelopes for you, unless you want to yourself.
Reformatting of print image data! This type of work requires extra time to set up, and is not intended for one-time jobs.
Full access to Mail Preparation Services, after the piece is printed.
Loads of experience producing marketing mail, bank statements, voter ID cards, bank card checks, utility bills, coupon books, etc... you name it, we've probably printed it!
Output can be returned to you, fed into our MICR Printing Services, or skip directly to our Mailing Preparation Services.
Standard turn-around time is 72 hours from receipt of data on recurring jobs, one-time jobs are scheduled according to the level of customization. For pricing, or more information, send email to ricks@afts.com
---
Comments? email webmaster@afts.com